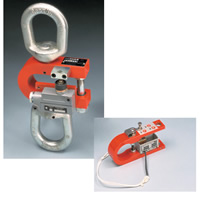 DynaSwitch systems are a reliable, low cost way to control forces and prevent overloads. They can be used in automation controls, acting as scales. They can be used on cranes, hoists and elevators-not only to shut off power when an overload condition exists, but they can also be set to operate lights, buzzers or klaxons to warn of an impending overload. Like 24 hour sentinels, they can operate in normal or extreme environments.
Capacity 100 - 50,000 lb (50- 25,000 kg)
Flexible application - can handle force or compression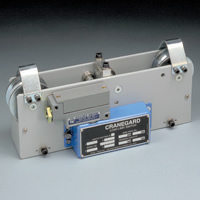 Cranegard- clamps on cables for wire rope hoist, elevator and crane overload pervention and slackline detection. Up to four switches can be furnished. Switch actuates immediately when pre-set load limit is exceeded.
Capacity 2500- 20,000 lb (1250- 10,000 kg)
Easy installation can be done in minutes with an Allen wrench and screw driver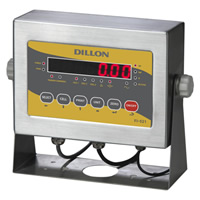 FI-521 is a mountable LED load cell indicator with a number of features.
3 cell memory
80Hz peak capture rate
2 RS232 serial ports
Units of measure: lbf, kgf, N
7 pin loadcell quick disconnect
4 remote keypad inputs
Analog output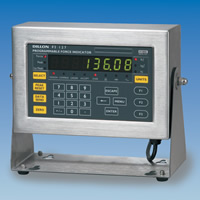 FI-127 Indicator adds ease of use and valuable data capture functions to any testing or force measurement system.
Accepts multiple loadcells
Data may be printed, downloaded to a PC or, viewed on display
Automatically summarize the c\values and send a report showing average loadm peak load, first peak load, data capture rate and date/time of the data
Hardware configurable for RS-232, RS-485/RS-422 or curent loop
Display LED with 8 digits